User Experience Made Easier with Enhanced Filtering in Dynamics 365!
Easily Find the information you are looking for
Enhanced filtering in Dynamics 365 makes the user experience easier than ever before. Grids in the UI have been enhanced to show more data on your screen. Columns now have more filtering options including improved date filtering. Tabular data manipulation is now easier with a whole range of advanced grid column filtering capabilities. Some of the new capabilities you will notice are:
• String and numeric fields have operators to filters like: begins with, ends with, and contains data.
• Activity management is vastly improved with a new set of date filters. Absolute (before, after, on, etc.) and relative (last week, next year, older than X months, etc.) filters put powerful slicers at your fingertips.
• Filtering on option set columns is as easy as checking items off a list.
• Lookup columns also have an enhanced inline lookup experience for quick filtering.
• Filtering a grid on columns not present in the view is easy and intuitive with the advanced filtering pane.
• Add multiple filter conditions, including grouping and use of logical operators to create more complex condition expressions.
• Legacy advanced find capabilities like building view filter expressions are now part of the Unified Interface.
Filter activity views by activity type.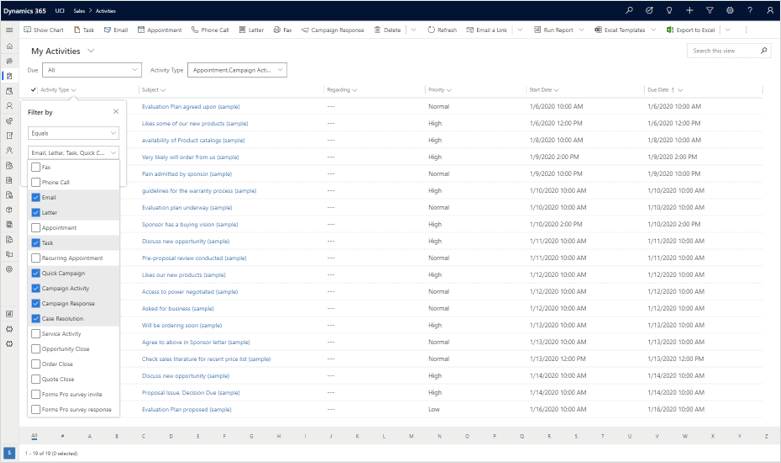 Filter a list by multiple contacts.
Filter activities by different time frames.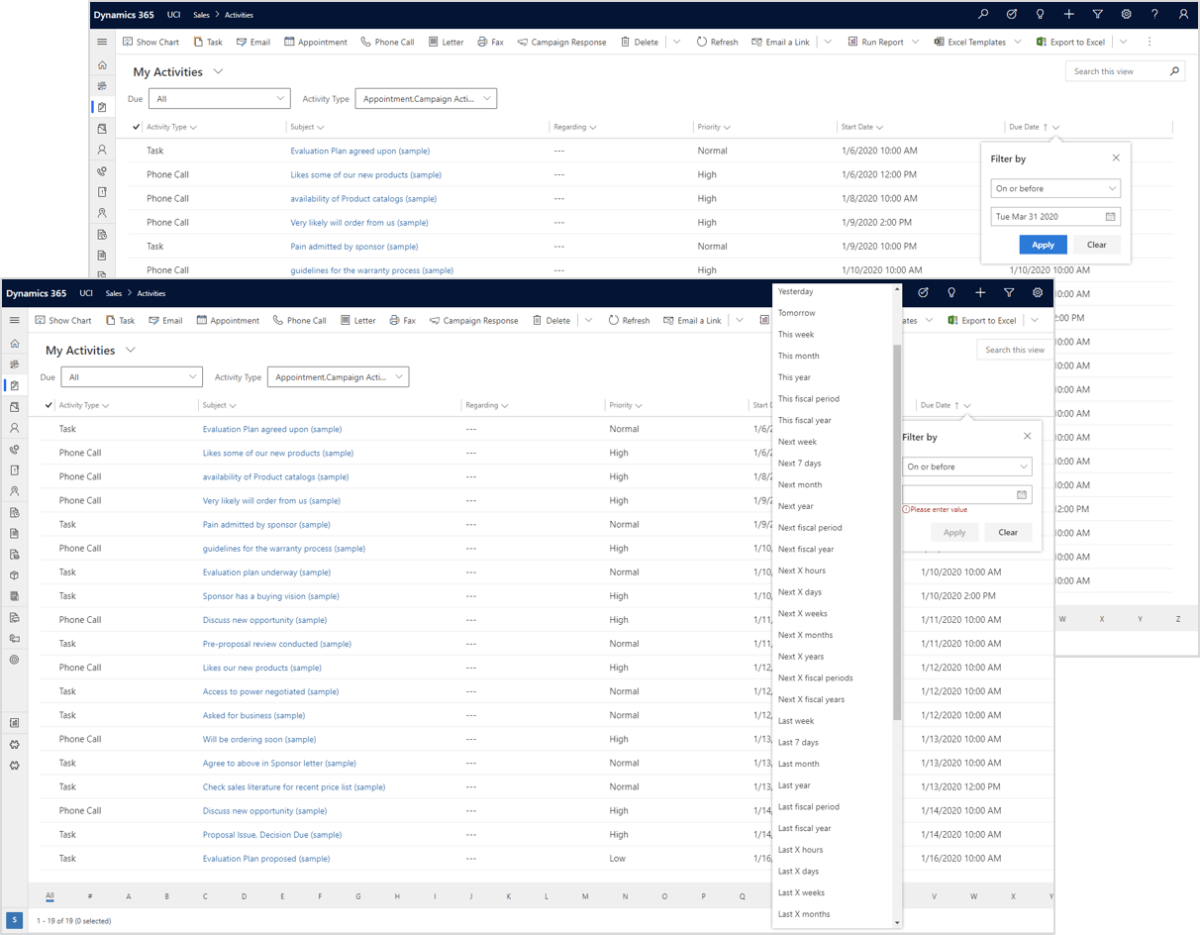 Advanced filters are available from the grid.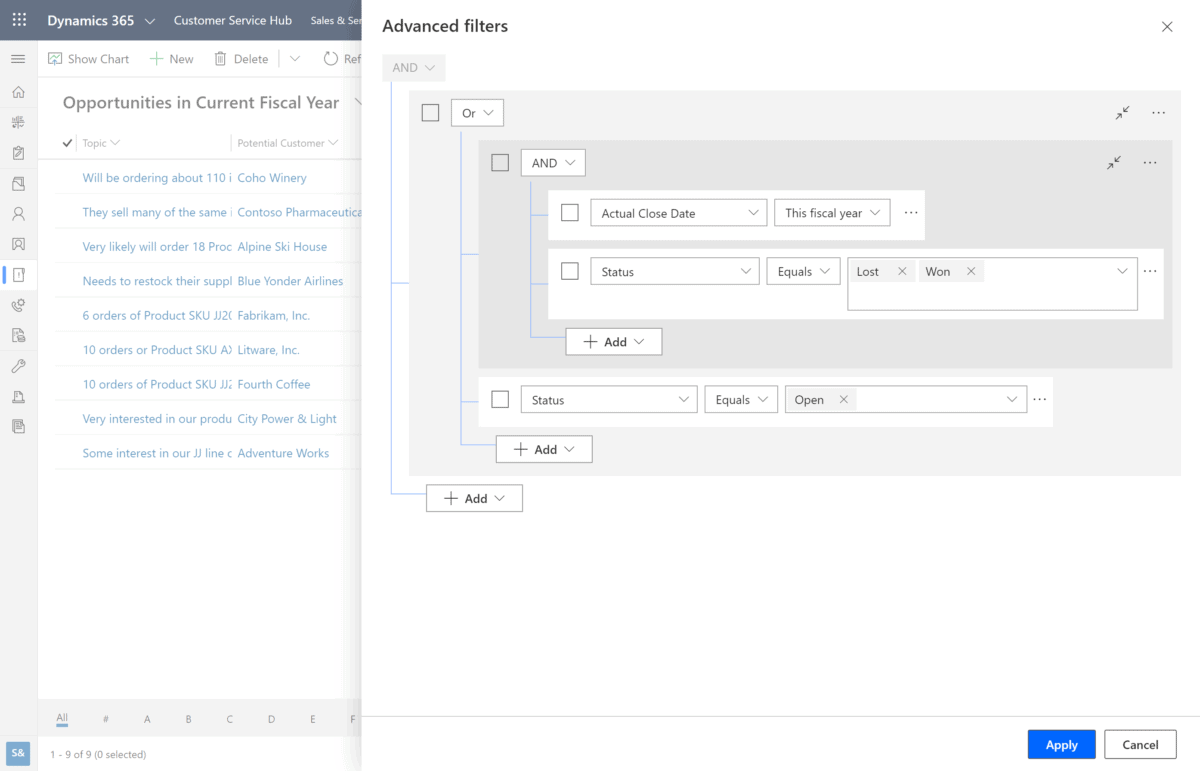 In addition, the main grid page remembers the filter, sort order, and the page stare when you navigate away from and then return to a page.
New filtering options
When you choose a column such as created on, you many, many more options than what you had previously. The enhanced filtering in Dynamics 365 makes it easier to find the specific information that you are looking for.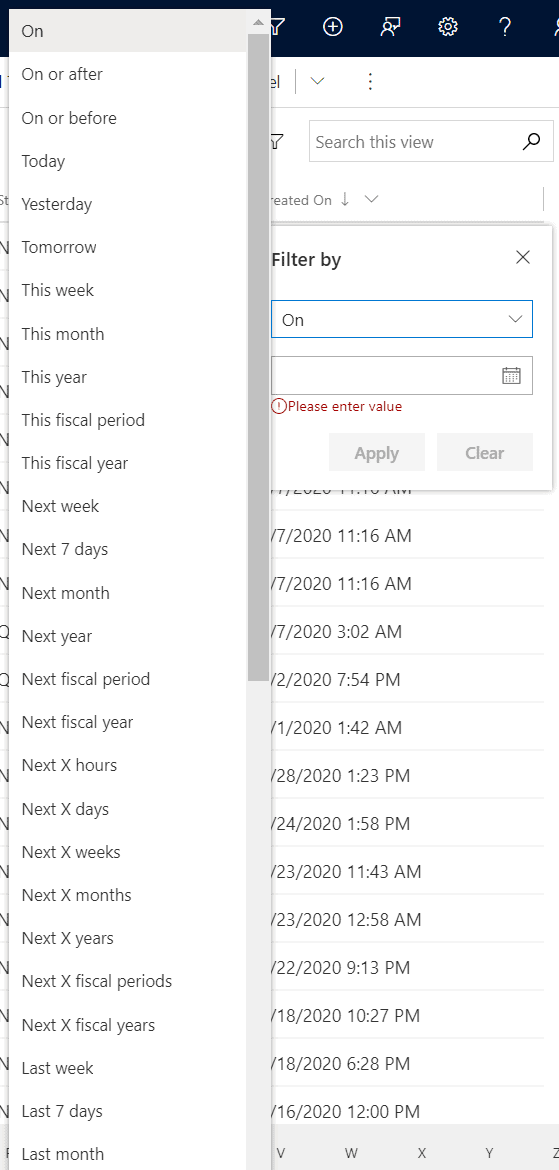 You can also now filter more than one column at a time, much more time efficient! Basically, you can filter anywhere where fields are a drop down menu.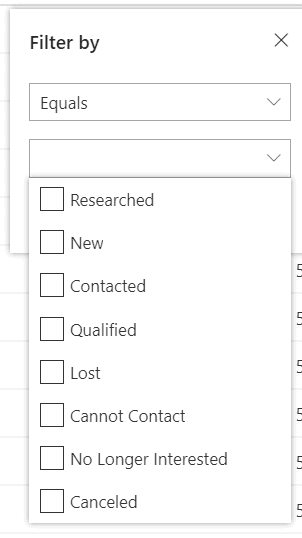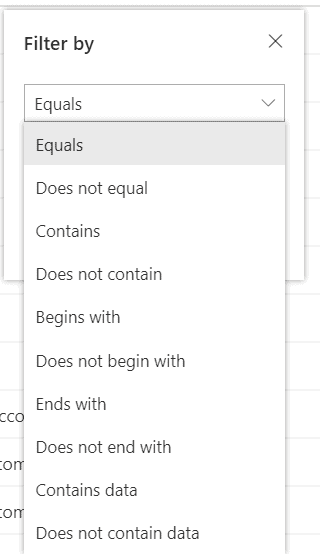 Advanced Filtering
Sometimes you need a more complex filtering option than the simple filtering option discussed. The new enhanced filtering is much easier to use than the classic "advanced find" window, although the advanced find button did not disappear. It is still there. The classic "advanced find" button can be found in the command bar, while the new advanced filtering option can be found to the left of the "search this view" field. In order to utilize new filtering options, the wave 1 2020 update has to be applied.

After clicking on the new filtering option to the left of the "search this view" field, an "advanced filter" screen will appear, in which you can input your filtering options.
After applying the filter, you will see indications that the advanced filtering has been applied.
Creating a personal view from a filtered list
Not only is it useful to be able to create personal views from filtered lists – it is also easy to do!
1. From a filtered list, click on the 3 dots in the command bar and the option to create a view pops up.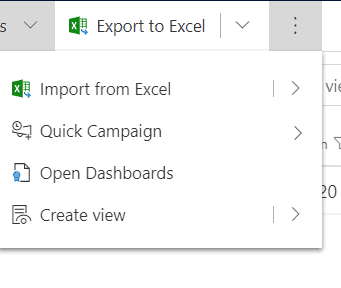 2. After clicking on the arrow next to the right of create a view another screen will appear with an option to Save filters as new view.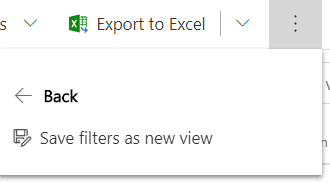 3. After clicking on save filters as a new view, a window appears in which you can enter a name and description for your view.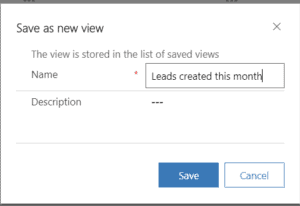 4. After you have saved your view, it will appear as a newly created view.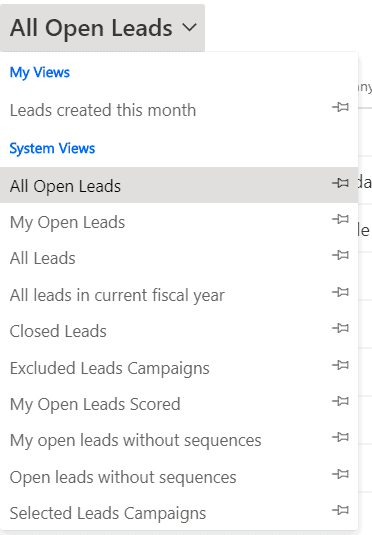 And there you have it. That's how easy it is. Now you can access your saved view any time.
How can we help?
enCloud9 is a recognized expert in helping organizations like yours to get the most out of their Power Apps and Dynamics 365 system. Contact us today to get started. We aim to provide you with the most current news, tips, and best practices in Dynamics 365 and the Power Platform. Visit our blog to learn about updates to the Power Platform. Subscribe to our newsletter to get the latest info delivered to your inbox. If you have questions on the new filtering options in Dynamics 365, don't hesitate to contact us. To learn more about the 2020 April Updates to the Power Platform, view the recording of our webinar or download the PowerPoint presentation.
Other recent blogs you may be interested in
• 5 New Features to be Excited about in the April 2020 Dynamics 365 Update!
• 2020 Power Platform Release Wave 1: An Overview
• An Overview Of The 2020 Dynamics 365 Release Wave 1
• Eliminate the Guesswork with Sales Forecasting: Part 1
• Eliminate the Guesswork with Sales Forecasting: Part 2
Additional Resources
To learn more details, visit Microsoft's document on using grid filters.
Do you want to learn how Dynamics 365 can help your organization?