About enCloud9:
your premiere Microsoft Dynamics 365 partner
In 2008, Brian Begley started enCloud9 for one purpose: to help companies increase their sales, improve their customer service, and achieve better results from their marketing efforts. Brian had success helping companies make the best of their technology, from networking to ERP solutions and more. After managing a Kansas City- based organization's Microsoft ERP, CRM, and SharePoint practice for several years, he felt it was time to create a new type of Dynamics CRM partner. A Dynamics CRM partner that focused on Cloud delivered applications, with implementation services delivered through virtual technology. All designed to serve small to mid sized businesses who wanted a dependable system to manage their customer data just like the big guys.
Since that time, enCloud9 has grown with Microsoft. We are one of the most recognized Dynamics 365 partners for longevity and client service. Long term relationships with our clients lead to their success. We would love to hear your story and make you our next success.
enCloud9 Dynamics 365 CRM Services
What is it about enCloud9 that makes us so different? And why should you trust us to transform your small to medium-sized business into a cloud powerhouse? It's because we understand that your business is NOT technology: your business simply relies on technology to keep it running smoothly. And that technology–Microsoft Dynamics 365–should fit the needs of your business.
For over a decade, we've been using our unique approach to help small and medium-sized businesses to increase efficiency and boost productivity through Microsoft's powerful range of cloud- based software. We believe in our approach so much that we'll offer you a FREE guided-trial of our system!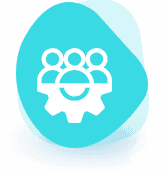 Our experienced team of professional consultants will work with you for the duration of our relationship. We don't move on to new projects and leave you with inexperienced frontline staff. Feel secure knowing you can call on your dedicated team representative anytime.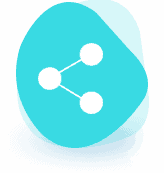 We have helped hundreds of clients through our careers, which gives us an incredible pool of knowledge for you to draw upon. Just read our blog and you'll know you're working with the right company.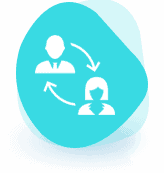 We look forward to growing long-term, deep relationships with our clients and partners. At the end of the day, they know they can depend on us to help grow their businesses.
Meet some of our team
Implementation Services from Dynamics 365 transform employees into teams.

Sales
Dynamics 365 CE for Sales helps your sales team close deals faster using lead and opportunity management, activity tracking, and an easy to use mobile app.

Customer Service
Dynamics 365 Customer Service App is a full-featured solution that includes Case Management, Entitlements, and Knowledgebase articles to keep your customers engaged and enthusiastic.

Marketing
Dynamics 365 for Marketing and ClickDimensions combine to power your marketing team's ability to engage with prospects and customers.