enCloud9 is a Microsoft CSP partner and can advise you on acquiring Dynamics 365 licenses at the most flexible terms. We will advise you to ensure that you purchase the right plans for your users so that you are not paying a penny more than needed. Talk to us today to find the right licensing mix for you!
Dynamics 365 Licenses can be purchased as Apps – which are single function applications – ie sales or customer service OR Plans – which are bundles of Dynamics 365 Apps. You can mix and match user licenses in your Dynamics 365 to ensure that each user gets the right set of functions to let them do their job
Plans Licensing
Plans are a way to license the entire Dynamics 365 stack of services – from ERP to CRM and BI. These are the licenses that might work best for the Power Users or those who wear many hats.
Customer Engagement Plan
Get full use of applications that help build and support customer relationships.
Includes:
Social Engagement
PowerApps
Dynamics 365 Plan
Includes:
Finance & Operations
Retail
Talent
Social Engagement
PowerApps
Application Licensing
Licensing by Application allow organizations to pick and choose the functions available to end users. Salespeople can use Dynamics 365 for Sales to manage leads and opportunities. Customer Service reps can keep on top of support issues with a Dynamics 365 for Customer Service license. Whichever license you use, your entire organization will shared important customer data.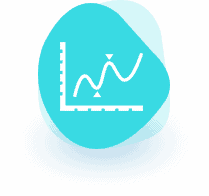 Sales Enterprise
$95/month
Opportunity Management
Leads
Quote to Order
Basic Marketing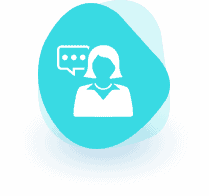 Customer Service
$95/month
Case Management
Service Level Agreements
Knowledge Base
Customer Service Hub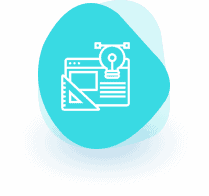 Project Service Automation
$95/month
Project Management
Resource
Task Managment
Time and Expense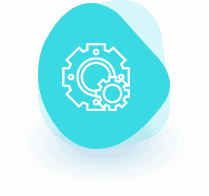 Field Service
$95/month
Depot Repair
Service Management
CAlendar
Geotracking of Vehicles
Customer Asset Management
IOT Integration
Dynamics 365 for Marketing
Find and nurture more sales-ready leads by moving beyond basic email marketing. Connect sales and marketing, automate processes, and make smarter decisions to maximize your marketing ROI. Dynamics 365 for Marketing includes the tools  to integrate your email marketing, web forms, and drip marketing into your sales activities. Dynamics Marketing has several pricing models based on your needs.
Free
With customer engagement (Sales APP) plan of 10 or more users and up to 2,000 contacts
$750 per month
With any customer engagement application or customer engagement plan with fewer than 10 users and 10,000 contacts
$1,500 per month
Dynamics 365 for Marketing Only with up to 10,000 contacts
Price Varies
Additional Contacts beyond included with the plans
LinkedIn Relationship Sales
Dynamics Relationship Sales is a bundle of LinkedIn Sales Navigator and Dynamics 365 Sales. This integration transforms sales teams by integrating the valuable relationship data found in LInkedIn into Dynamics 365 leads and opportunities – find out in a glance who you know that can help push that sales opportunity through! When purchased separately these licenses would cost $160, but hen purchased as a bundle, the cost is only $135 per user per month.
Team Member
Get all of your employees to take advantage of the synergies of an integrated CRM System. The Team license is designed for light users – those whose job mostly entails accessing and updating Dynamics 365 data, tracking emails and other activities and entering time against projects.
Additional Storage
It's a fact of life – the more you use Dynamics 365, the more storage you will need. Take advantage of the low price for additional storage
Power Apps
It's a fact of life – the more you use Dynamics 365, the more storage you will need. Take advantage of the low price for additional storage


Customer Service
Dynamics 365 Customer Service App is a full-featured solution that includes Case Management, Entitlements, and Knowledgebase articles to keep your customers engaged and enthusiastic. http://www.encloud9.com/marketing-accelerator/