There are two world-class options for Marketing Automation in Dynamics 365.   One of your choices for Marketing Automation is ClickDimensions. ClickDimensions is a full-functioned marketing suite that provides email marketing, webforms and web analytics, SMS marketing, and more. The newest Marketing Automation choice is Dynamics 365 Marketing. This app was developed by Microsoft and offers many of the same features. Both apps are easy to learn, work with existing CRM data, and can be used in B2B and B2C situations.
Dynamics 365 for Marketing – a marketing application developed by Microsoft.
Deployed in the Unified client.
Price is based on the number of contacts.
If you already have Dynamics 365 Customer Engagement plan licenses, you can easily attach Dynamics Marketing to your subscription.
The Marketing module is also offered as a standalone option. If you choose to license the Marketing module standalone, you get Microsoft Social Engagement, Voice of the Customer for Microsoft Dynamics 365, 1 Portal, Non-Production/Production Instance, and Storage.
For details on pricing for Dynamics 365 for Marketing, visit our pricing page.
ClickDimensions is a full-functioned marketing suite that integrates with Dynamics 365.
ClickDimensions features email marketing, webforms and web analytics, SMS marketing, and more.
ClickDimensions leverages standard Dynamics 365 functionality- like Marketing lists. In this way, it looks and feels like any other area of Dynamics 365.
ClickDimensions Social Engagement is only offered as an add-on.

The Social components of each marketing solution are very different so make sure to look at each closely-in order to assess the one that more effectively meets your Social needs.
Want to learn how you can close more deals with marketing automation from ClickDimensions?
Although Microsoft Dynamics 365 for Marketing and ClickDimensions offer a lot of the same features, there are slight differences in the way they are implemented. Be sure the solution you choose fits the needs of your organization.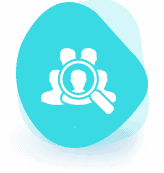 Lead Nurturing
lead prioritization
Campaign designer
behavior based lead nurture
360 degree view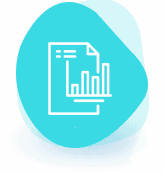 Reporting
Configurable
Surveys
Embedded PowerBI
Dashboards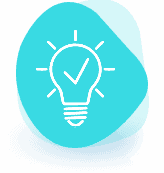 Embedded Intelligence
Customer Insights
Multiple lead scoring
Notifications
Dynamics segmentation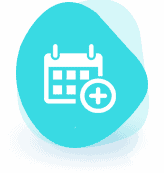 Event management
Speaker management
Events portal
Attendance Tracking
Webinars using ON24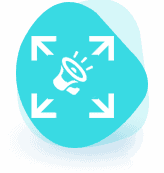 Multi-channel campaigns
Email Marketing
Landing pages and forms
webinars, phone calls, and in-person events
LinkedIn connector
Dynamics 365 for Customer Service Resources

Sales
Dynamics 365 CE for Sales helps your sales team close deals faster using lead and opportunity management, activity tracking, and an easy to use mobile app.

Customer Service
Dynamics 365 Customer Service App is a full-featured solution that includes Case Management, Entitlements, and Knowledgebase articles to keep your customers engaged and enthusiastic.

Marketing
Dynamics 365 for Marketing and ClickDimensions combine to power your marketing team's ability to engage with prospects and customers.