Main Takeaways from Microsoft Inspire 2020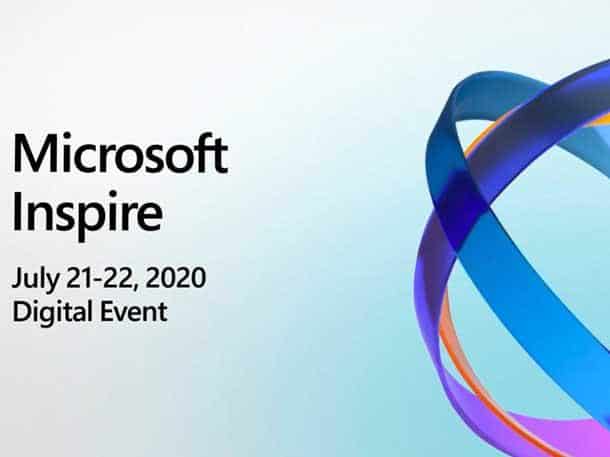 Main Takeaways of Microsoft Inspire 2020
Microsoft's Inspire conference, held virtually on July 21st and 22nd was a source of many important updates and changes to Dynamics 365, Teams, Microsoft 365, and the Power Platform. According to Gavriella Schuster, Corporate Vice President for Microsoft's One Commercial Partner Organization, Microsoft is " going big in security this year." Safety was also a main focus. Hear the main takeaways from Microsoft Inspire 2020.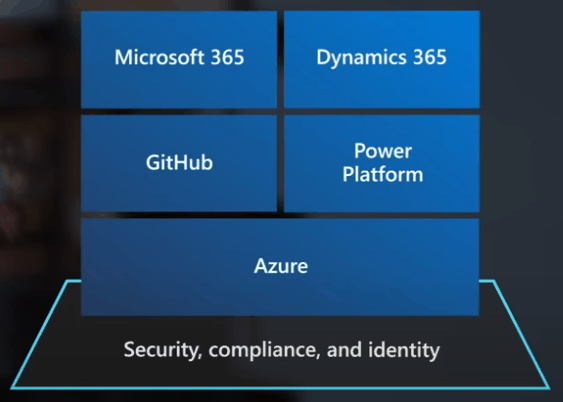 Dynamics 365
The enhancement to Dynamics 365 focused around three main areas: Dynamics 365 Customer Voice, Dynamics 365 Connected Store, and Dynamics 365 Fraud protection.
Dynamics 365 Customer Voice – is a feedback management solution for capturing and incorporating real-time feedback into a unified view of customers. The Customer Voice solution was designed to empower businesses to build better products, deliver better customer service, and improve the overall customer experience. This solution includes customizable surveys that integrate with Dynamics 365 workflows, Power BI, Power Apps, and Power Automate. (This includes templates for things such as service visits, order delivery, support, and pulse points. As more and more customers move online, it is more important than ever to capture real-time customer feedback. This, in combination with other data gives us a more complete picture of the customer. This could likely lead to more successful future interactions.
Dynamics 365 Connected Store – (currently in public preview) – leverages tools such as video data and Iot sensor data to deliver alerts and actionable recommendations to enhance the retail experience. Connected Store was launched in September, but two new enhancements were announced at the Inspire conference: Store Traffic and Curbside Queue.

Store Traffic – is a new feature to help prioritize shopper safety and to help retailers tackle pandemic-related issues (such as tools for store owners to monitor store capacity and help customers to social distance).
Curbside Queue – alerts are sent to store employees upon the arrival of vehicles as they approach the store so they know when to bring out the order. This allows for a quick and seamless pickup. This is obviously very important today – as many people are wanting a quick and contactless pickup.

Dynamics 365 Fraud Protection– was designed to protect government and retailers from account takeovers. Although this feature was available previously, two new capabilities were announced: Account Protection and Data Loss Prevention.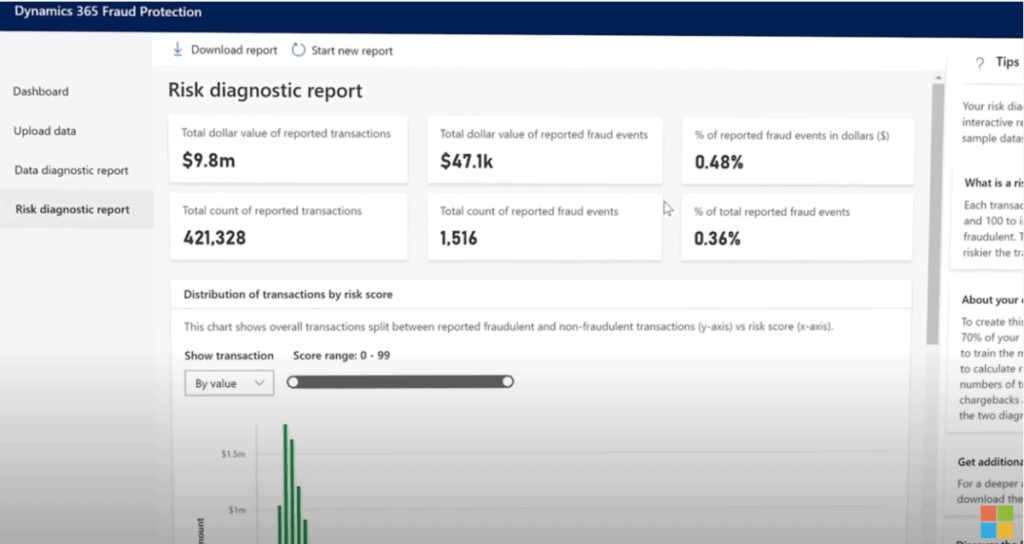 Account Protection – aimed at preventing fraudulent access of accounts, creation of fake accounts, and take over of accounts. This feature was put in place to safeguard the user account from fraud and abuse.
Data Loss Prevention  – identifies fraud on returns and discounts stemming from omnichannel purchases.
Teams
There were four main enhancements announced at Microsoft Inspire 2020 to Teams. With more people working remotely from home today, there has been a surge in Microsoft's collaboration tool.
DataFlex– probably one of the most significant announcements at Inspire was the renaming of the Common Data Service to DataFlex Pro. Microsoft identified that people wanted to get work done and they wanted a tighter integration between their business processes and the collaboration tool that they are using day after day. Well, now it is possible to build apps chatbots, reports and more on to of your business data. Dataflex is built atop of the Common Data Service, part of the Power Platform and is now directly integrated with Teams.  Because Data flex is built on the Power Platform, along with it comes access to artificial intelligence and predictive capabilities.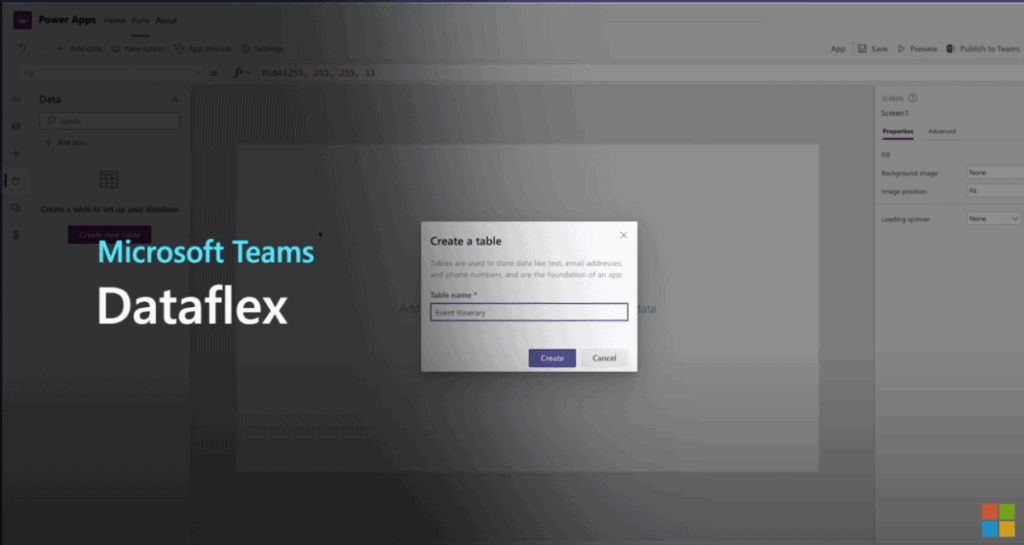 Management – We will see changes in how Teams is managed. There are two choices: Teams can either be managed in-house or by Microsoft partners within the Teams admin center (Microsoft Teams Rooms Premium cloud-based IT service). This service is generally available now.
New Power BI personal app for Teams – This will become available in August. This new app will give users a single place for all.
Additional updates for Teams –  will enter public preview in July. This includes the ability to extend the Team experience by building apps that are integrated as a new tab within Teams meetings. Users can now add apps to the meeting controls bar – providing easy access for meeting participants.
Power Platform
Microsoft announced a Power Platform based solution aimed at helping organizations bring employees back to work safely. The four solutions announced were as follows:
Location Readiness – for determining the readiness of facilities in re-opening.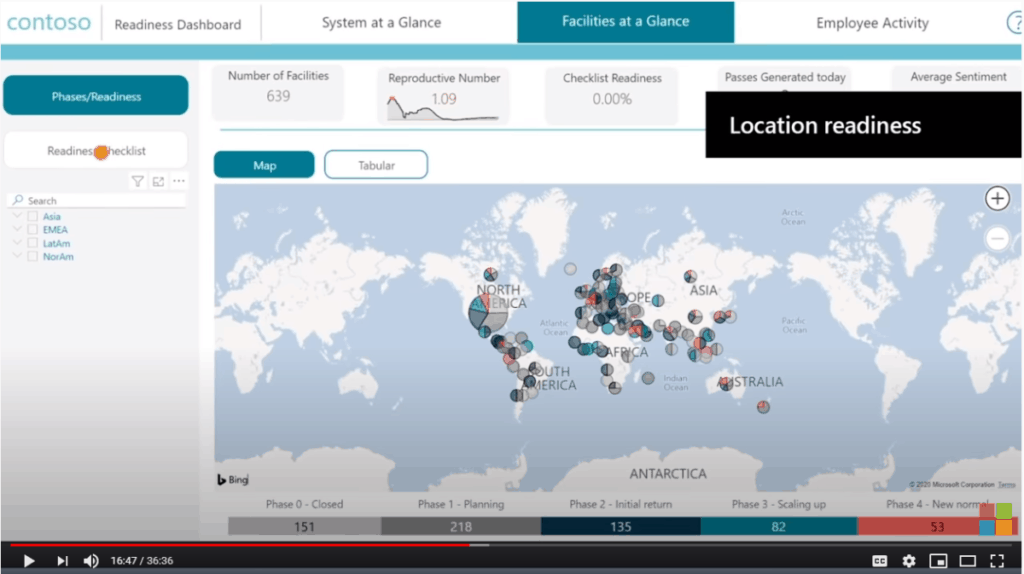 Employee Health and Safety Management – provides tools to employees to allow them to check into work remotely and self screen before entering the workplace.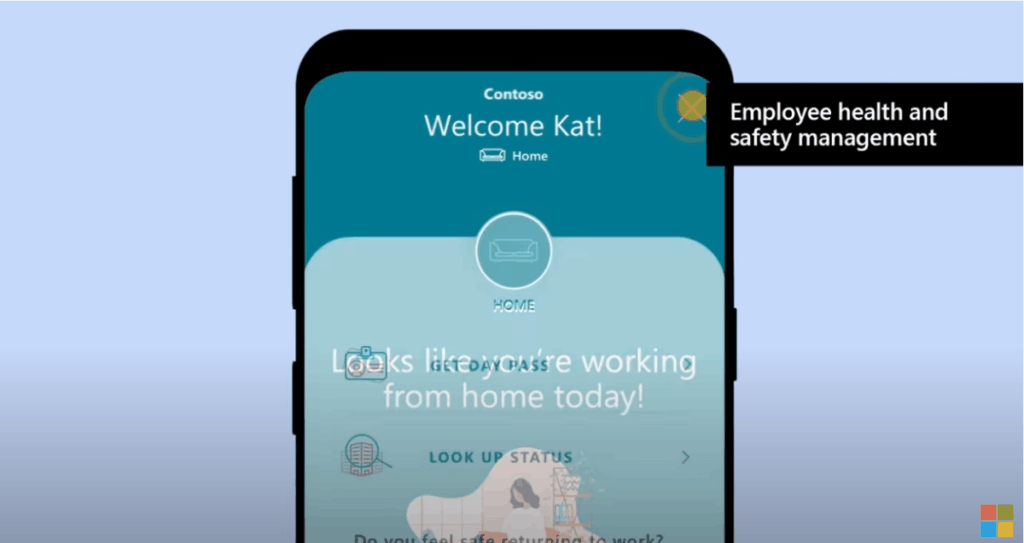 Workplace Care Management – managing COVID-19 cases and identify hot spots.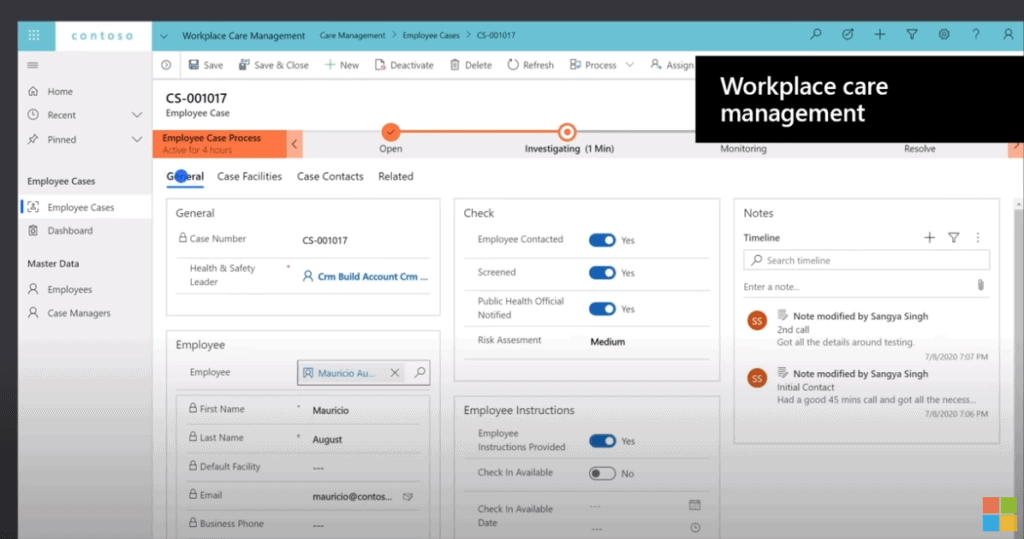 Location Management – tools for facility managers to help in monitoring safety procedures, health supplies, and occupancy.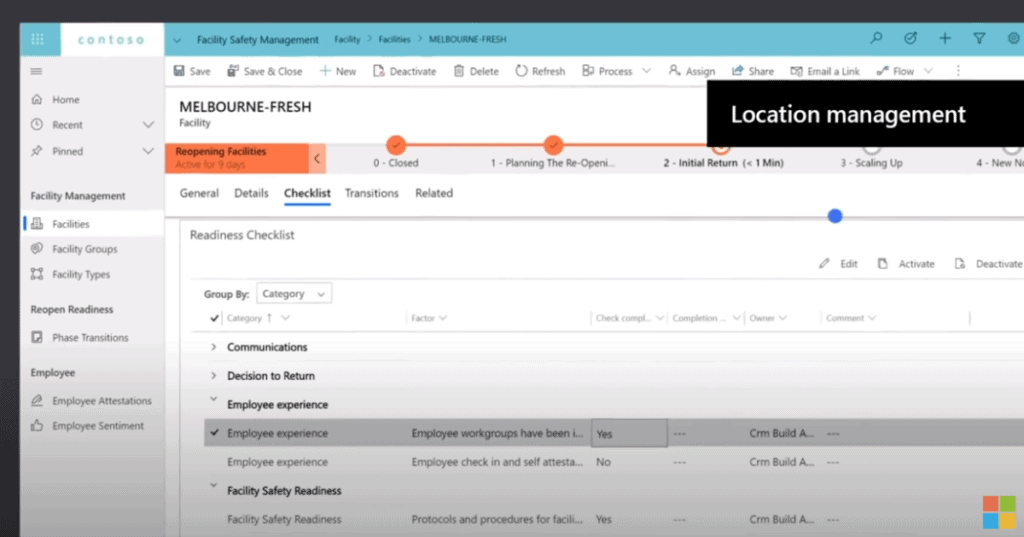 Microsoft 365
Microsoft 365 (formerly Office 365) is the productivity cloud suite that brings together Office apps with powerful cloud services.
Microsoft Lists app – (available in late July) will allow users to track issues, assets, routines, contacts,  inventory, and more. This app integrates with the Power Platform as well and includes templates that make it easy to get started using the app and to start new lists.
Yammer – will be getting a new design, loaded with new features and integrations. New features to Yammer include improved support for external guests in communities and featured conversations.
Many security updates – We will be seeing many security updates in Microsoft 365.
Want to learn more?
In this video, Microsoft CEO Satya Nadella discusses reimagining our world together at Microsoft Inspire 2020.
If you did not have a chance to take part in the Microsoft Inspire 2020 digital event experience, you can Watch on- demand recordings of all Inspire sessions. Hear from Microsoft executives about what is up and coming for Microsoft. These recordings should be available 24-48 hours after the event.
How can we help?
enCloud9 has one of the most experienced Microsoft Dynamics 365 CRM teams in the US. From pre-sales to project management, and user support, we will respond quickly with our expertise to answer your questions. Our history dates back to 2009, but our experience dates back even longer. Our consultants have been advising companies for over thirty years to give them the tools to achieve their goals. Our experience leads to your success. We use our unique approach to help small and medium-sized businesses lower their costs and boost productivity through Microsoft's powerful range of cloud-based software. Contact the professionals at enCloud9 today to find out how Dynamics 365 can help your business.
Do you want to learn how Dynamics 365 can help your organization?