Find Us At
2915 Lynnwood Drive, Bellevue NE 68123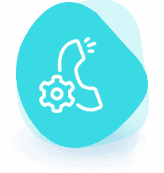 Call Us at
1-844-264-0729

Sales
Dynamics 365 CE for Sales helps your sales team close deals faster using lead and opportunity management, activity tracking, and an easy to use mobile app.

Customer Service
Dynamics 365 Customer Service App is a full-featured solution that includes Case Management, Entitlements, and Knowledgebase articles to keep your customers engaged and enthusiastic.

Marketing
Dynamics 365 for Marketing and ClickDimensions combine to power your marketing team's ability to engage with prospects and customers.