The Clock is Ticking – It's Time to Embrace the Unified Interface
We all knew that someday the Dynamics 365 Unified Interface (UI) would be the only interface for all Common Data Service apps. But until this week, we didn't know when. The answer became crystal clear as Microsoft announced that as of October 1, 2020, the legacy web client will be deprecated and you must transition to UI prior to that date.  In addition, Process Dialogs and Task flows will also be removed. It is time to embrace the Unified Interface.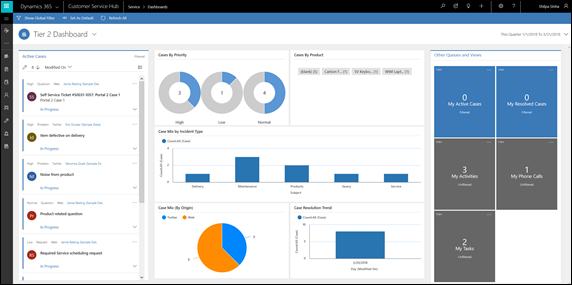 The time to plan your transition is now
If you are still using the legacy web client there is no need to panic! These changes were announced now to give customers the opportunity to prepare for this update. But you should plan to transition to the Unified Interface as soon as possible. Start experiencing the many benefits of the Unified Interface and take the plunge into the Unified Interface.
Over the last couple years, many customers have been experiencing these benefits. Many users have already completed their transition to the Unified Interface, but Microsoft will be sending reminders to those who have not already done so. In addition, Microsoft will be scheduling updates to transition customers to the Unified Interface prior to October 1, 2020. For ideas on best practices in beginning your migration to the UI view this video.
Note– many of the new updates released by Microsoft from here on are only available in the Unified Interface. In order to ensure you are getting the most out of Dynamics 365, begin your transition today.
Why is Microsoft moving to the Unified Interface?
The benefits of Unified Interface are numerous. Some of the benefits include improved navigation, improved performance, and overall productivity enhancements. The Unified Interface offers CRM users and developers something that has never been available –  a simple, easy to navigate interface that reformats to whichever device you access Dynamics 365 with. The app works the same whether accessing Dynamics 365 through a web browser, mobile app, or through Outlook App.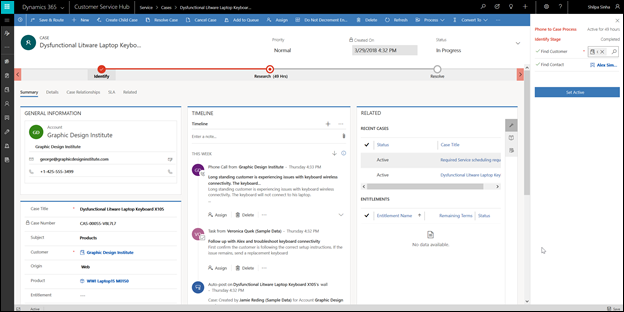 Wondering where to begin?
The Unified Interface is a modern immersive experience that excites users, but we understand change can be scary! With Dynamics 365 Support to guide you in your transition, it doesn't have to be!
Let us take the uncertainty off of your shoulders and build out a migration plan for you. Our plans are designed not just to transition you to UI, but to optimize the experience!
We also have developed a comprehensive training guide for your end users to get the most out of Dynamics 365 Unified Interface no matter how it is experienced – whether mobile, through Outlook or on the desktop.
The experts at Dynamics365support.com have successfully moved dozens of clients to the Unified Interface and understand the steps to a smooth transition.   Contact us today to begin planning your migration.
Additional Resources
The first step to a smooth transition to the UI is with a solid awareness and understanding the Unified Interface (what it is, how it differs from the legacy web client, and what it means to you). Here's some other great resources from Microsoft that we have found:
Approaching a Unified Interface transition.
Learn about the Unified Interface
Getting Started Unified Interface Playbook
Introduction to Unified Interface (video)
Unified Interface Transition white paper
Important changes (deprecations) coming in PowerApps, Microsoft Flow, and model-driven apps in Dynamics 365