What is ClickDimensions?
ClickDimensions is a complete marketing automation solution built exclusively for Dynamics 365 CE – designed to bring together sales and marketing to generate bigger business wins.
Among ClickDimensions features are essential marketing tools including email marketing, campaign automation, web intelligence, surveys, web forms, landing pages and social media marketing. ClickDimensions leverages standard Dynamics 365 functionality- Marketing lists and Campaigns.
Unlike competitors, such as Hubspot, MailChimp and Act-On, ClickDimensions, exists within your Dynamics 365 application. It looks and feels like any other area of Dynamics 365. There is no syncing to an external application required. ClickDimensions enables organizations to bring together all marketing activities, including emails, social media, and events – via Microsoft Dynamics 365.
Since ClickDimensions lives natively in Dynamics 365, new users will quickly learn how to use the powerful marketing features. ClickDimensions continues to deepen the level of integration with Microsoft Dynamics 365 and other technologies.
To access ClickDimensions, navigate to ClickDimensions in the App Selector.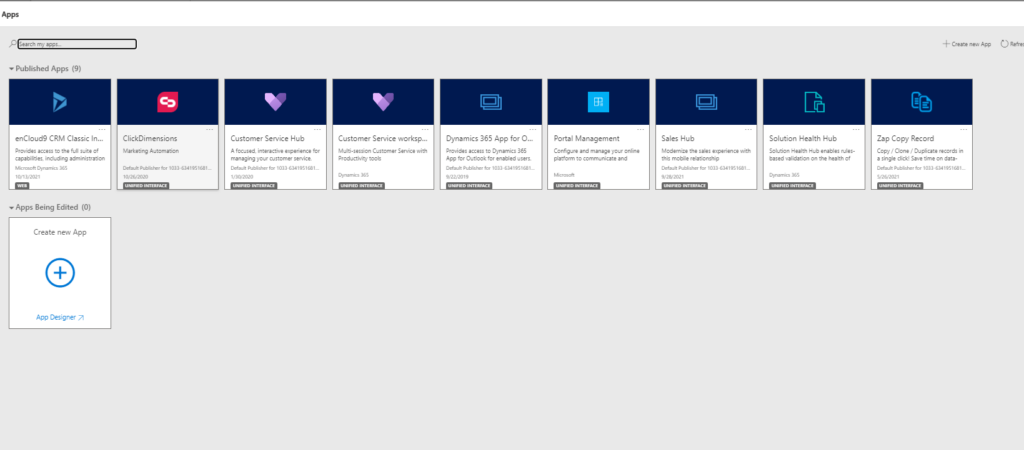 From there, you can choose (in the lower left-hand corner of your screen) which of the six areas in ClickDimensions you want to work with. The six areas are planning, messaging, web and events, library, audience, and settings/support.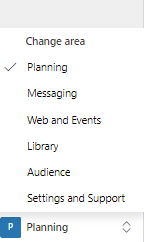 1. Planning
Planning centers around the powerful Marketing Calendar. The Marketing Calendar allows you to see in one place all of your upcoming marketing events – including social posts, events, email sends and campaigns. Users can filter the view to see different types of events and activities. Users can also create new activities from the calendar.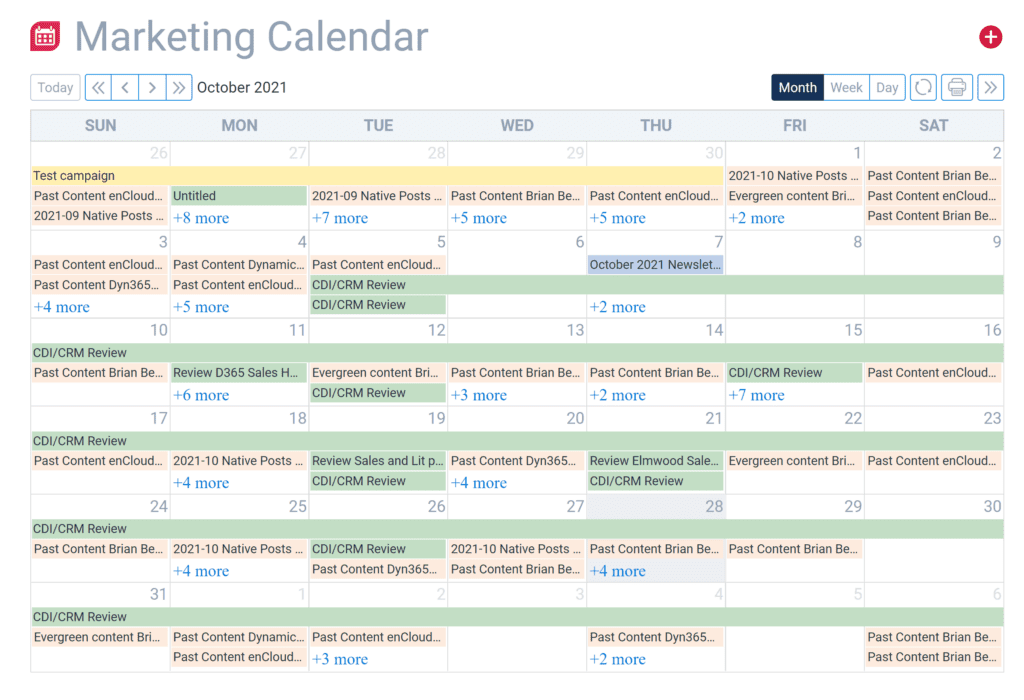 2. Messaging
Within the Messaging section of ClickDimensions users can design powerful email templates to send to your leads and contacts. For more information on creating and using templates, visit our recent email marketing series.
Once you have sent emails, you can view detailed statistics for email delivery, clicks, forwards etc. Heatmaps allow you to see where recipients were most likely to click on links in your emails. A/B testing also allows you to test various subject lines and wording.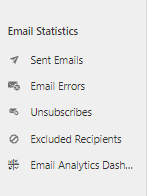 The Messaging section is also where you would go to create and execute campaign automations.

3. Web and Events
Web Statistics
Have you ever wanted to integrate some of the most powerful features of Google Analytics with Dynamics 365? By embedding a tracking code on your web pages,
With Event Integration and ClickDimensions, you can easily create Event Records (to keep track of hosted webinars and events) and Event Participation Records (to track participation in your webinars and events). These records will be automatically generated once an Event Connector has been set up in your CRM environment. If you choose to, you can also create these records manually.
ClickDimensions offers connectors for two event management services for webinar integration:
ClickDimensions offers connectors for two event management services for in-person events:
Click here for directions on setting these connectors up.
In addition, Zoom webinars or Teams Meeting and Live Events can be set up. Within the last year, ClickDimensions has added Teams integration to their Event Management services.
4. Library
The ClickDimensions Library is the storehouse for all of the images and documents used as part of email templates, landing pages, campaign automations and social media posts. ClickDimensions provides 400MB of storage.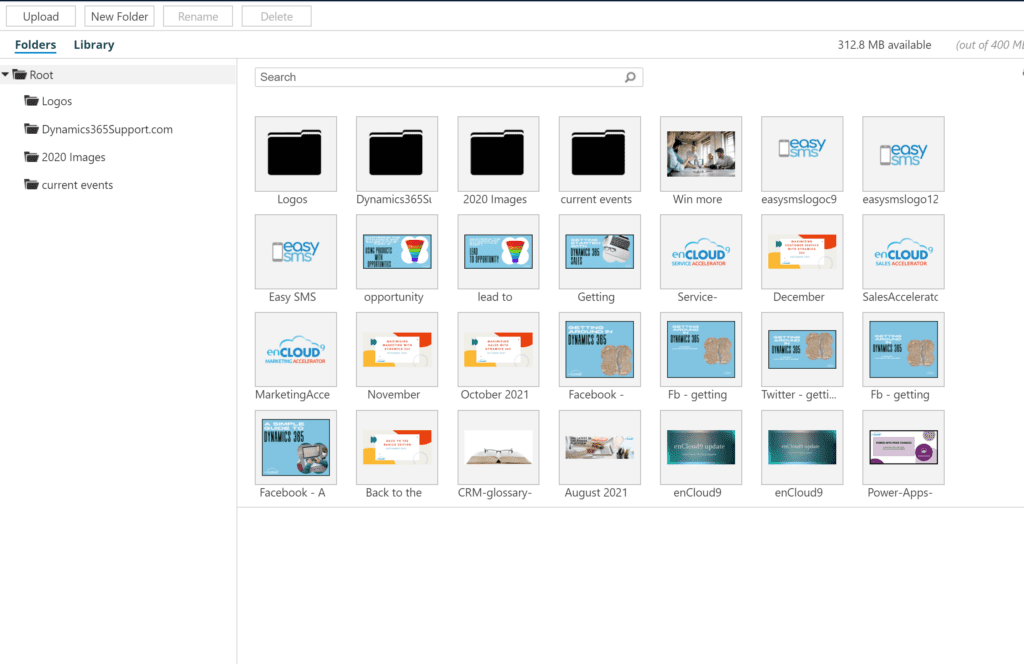 The Image Manager has a basic set of tools for editing images – with filters, cropping and resizing as well as the ability to add stickers and frames.
5. Audience
The Audience section contains the Out of box tables from Dynamics 365 – from this section you can review Accounts, Contacts, Leads and Marketing Lists.
6. Settings and Support
The settings area is where basic options for your ClickDimensions solution such as c-name, DNS settings, or basic subscription management can be found. This is also where you would find basic information about your individual ClickDimensions solution.
The ClickDimensions settings page looks like this: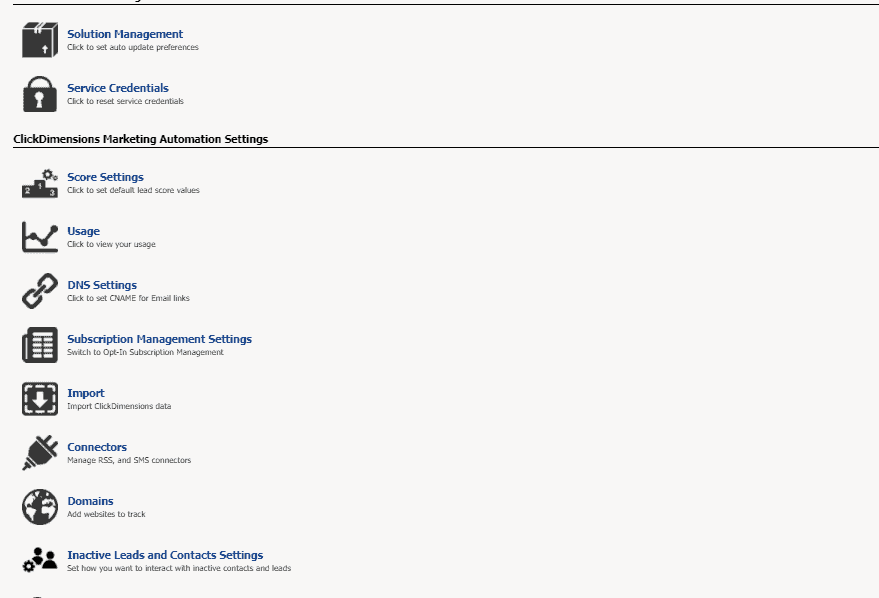 At the top of the page, you will see your ClickDimensions Account information such as:
CRM Organization Name: This is the unique organization name for your CRM environment.
External CRM URL: This is the external URL for your CRM environment.
License Level: This is your current ClickDimensions license level.
Account Key: This is the account key for the ClickDimensions solution that was generated for your specific CRM environment.
CRM version listed on the account: This is the version of Dynamics 365 that is listed for the environment you have deployed this version of ClickDimensions within.
In addition, the settings area is also where you can set up webinar/event connectors in order to pull event data into CRM by using Connector Configuration.
The ClickDimensions Clickbot can also be accessed in settings in order to open a support case or ask a help question.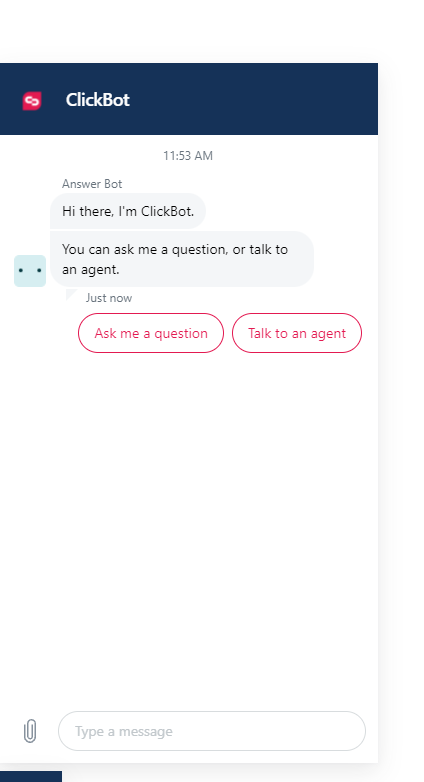 How can we help?
Dynamics 365 users have two world class options for Marketing automation – ClickDimensions and Dynamics 365 Marketing. The go-to marketing automation solution for us at enCloud9 is ClickDimensions.
ClickDimensions is a full-functioned marketing suite that integrates with Dynamics 365. ClickDimensions leverages standard Dynamics 365 functionality – like marketing lists. In that way, it looks and feel like any other area of Dynamics 365.
Contact the marketing automation experts at enCloud9. We can help you select the right marketing automation solution for Microsoft Dynamics 365.
Marketing automation and CRM working together provide you with clear insights into your customer's journey. In just 7 days, we can get you started with ClickDimensions. enCloud9 will configure our Marketing Accelerator in your existing Dynamics 365.
Learn how you can close more deals with marketing automation.
Not using Dynamics 365 yet? No worries, we can implement our Sales Accelerator to get you up and running fast.
To learn more about our Accelerators, visit our website.
We also use the ClickDimensions Social Marketing Solution – which is only available as an add on, so we are experts in that as well. Contact us to see if this solution is right for you. Click here to learn more about the campaign integration between Dynamics 365 and ClickDimensions Social Media marketing. Using ClickDimensions Social Media Marketing can help you maximize and increase your ROI.