Meet the Women of enCloud9
In honor of National Women's Day, which was celebrated earlier this week, I would like to introduce you to the women of enCloud.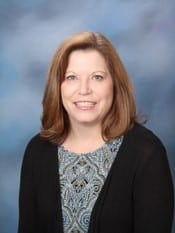 Kristin Caniglia – Client Support Manager
Kristin joined enCloud9 in 2014 and now manages both enCloud9's Blog and Social Media accounts, as well as working with clients on a day-to-day basis. She is a master of Twitter, Facebook, and LinkedIn and works to increase our presence on social media and create new customer opportunities. Reach out to Kristin on Facebook, Twitter, or LinkedIn.
Deborah Burgesser – Dynamics 365 Solution Consultant
Deborah Burgesser is a subject matter expert in Dynamics 365 for Customer Engagement. She engages with clients from small, medium, and large organizations from various industries through discovery, solution design, project planning, solution customization and configuration, user acceptance testing, solution delivery, and on-going support.  Reach out to Deborah on Facebook, Twitter, or LinkedIn.
How Can We Help?
enCloud9 uses its unique approach to help small and medium- sized businesses to increase efficiency and boost productivity through Microsoft's powerful range of cloud-based software. enCloud90 strives to help companies increase their sales, improve their customer service, and achieve better results from their marketing efforts. We help companies make the best of their technology, from networking to ERP solutions and more. We are one of the most recognized Dynamics 365 partners for longevity and client service. Contact the experts at enCloud9 today to learn how Dynamics 365 can impact your business.
Are you ready to implement Dynamics 365?