Microsoft is continually improving Teams – in their continual battle to beat Zoom in the video conferencing space. Previously, Microsoft enabled users to utilize Teams for webinars using "Live Events. " But the addition of Teams Pro in early May will make the experience more user friendly for those who want to use the collaboration tool for webinars. The new Teams features for webinars promote richer customer engagements.
As companies anticipate a return to the office, Microsoft is betting on the role that remote work will play in the future.
Webinars made easy with addition of Teams Pro
Microsoft announced the specifics of their plan at Ignite 2021 in March. The plan rolled out in early May. Teams Pro features webinar registration and reporting functionalities. These added functionalities will allow webinar organizers to use event registration with automated emails – both prior to the start of the event (as a reminder) and also following the webinar.
In addition, setting up and running webinars is now just as easy as meetings in Teams. Easily add a custom attendee registration page to your meeting or webinar to manage attendance before and after your webinar. Following registration, attendees automatically receive an email confirmation for a simple join experience.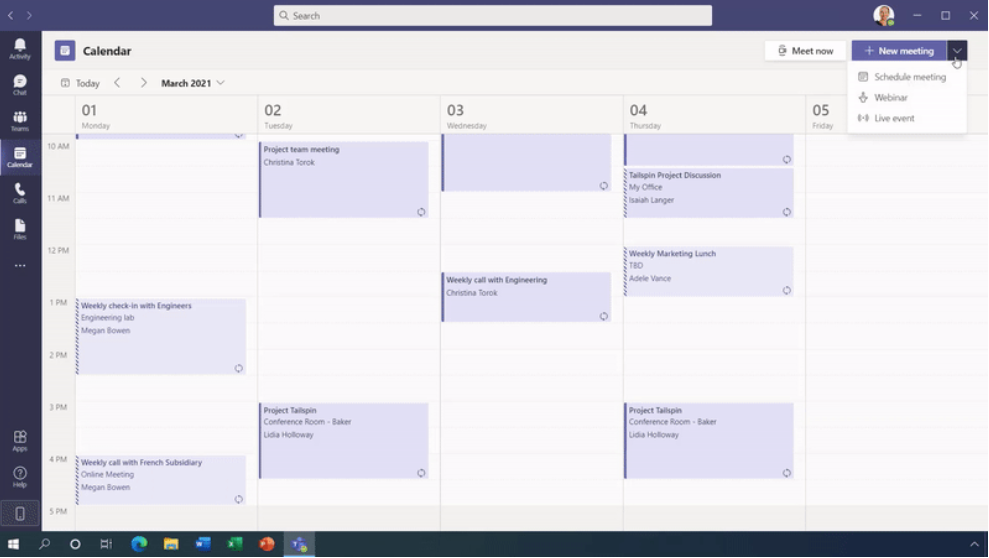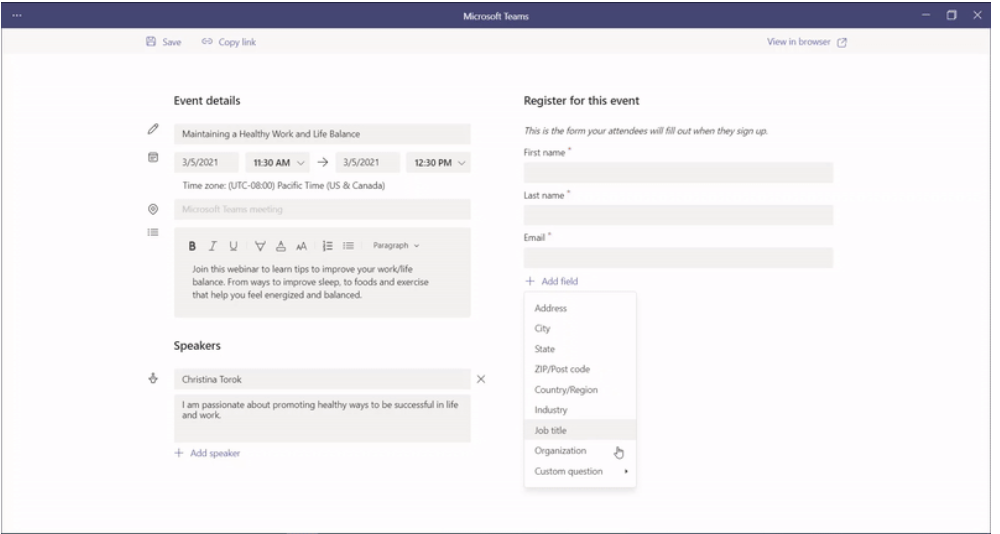 More Enhancements
Meetings
There are many new functionalities as well in the area of meetings. The presenter now has more flexibility in how meetings are viewed. Rolling out at the end of July 2021, we will see the addition of two new modes:
Reporter Mode – the content is placed as a visual aid above your shoulder (similar to a news reporter).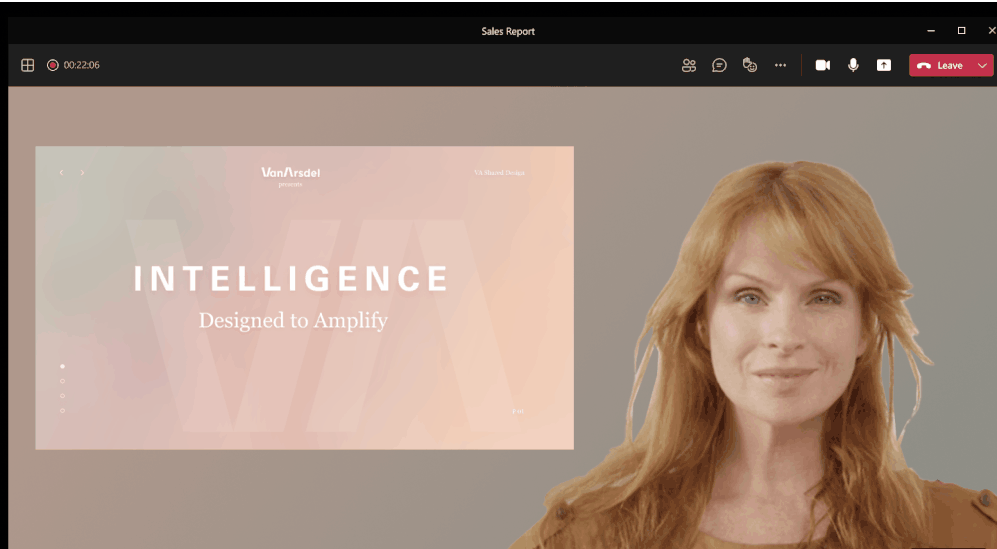 2. Side-by-side Mode– the content is displayed alongside of your video feed.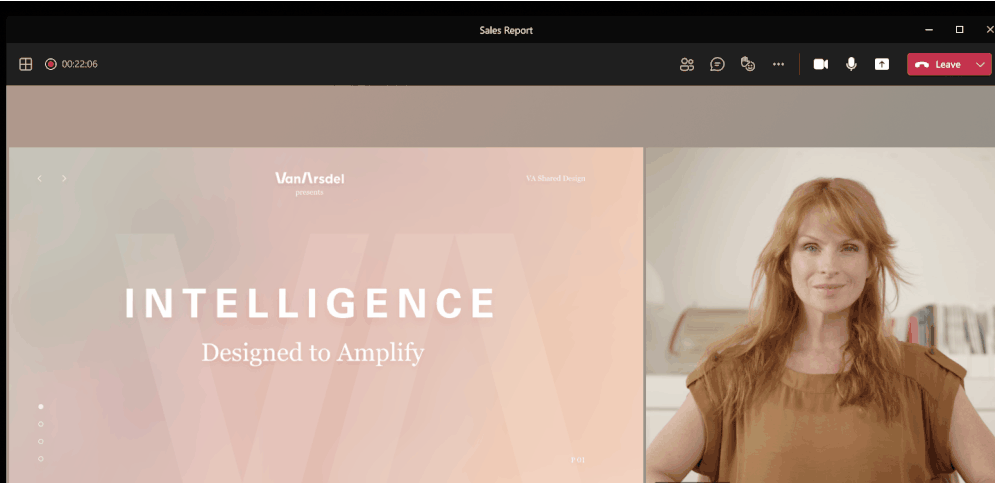 Furthermore, there is now a new Dynamics view. This insures that everyone can participate easily.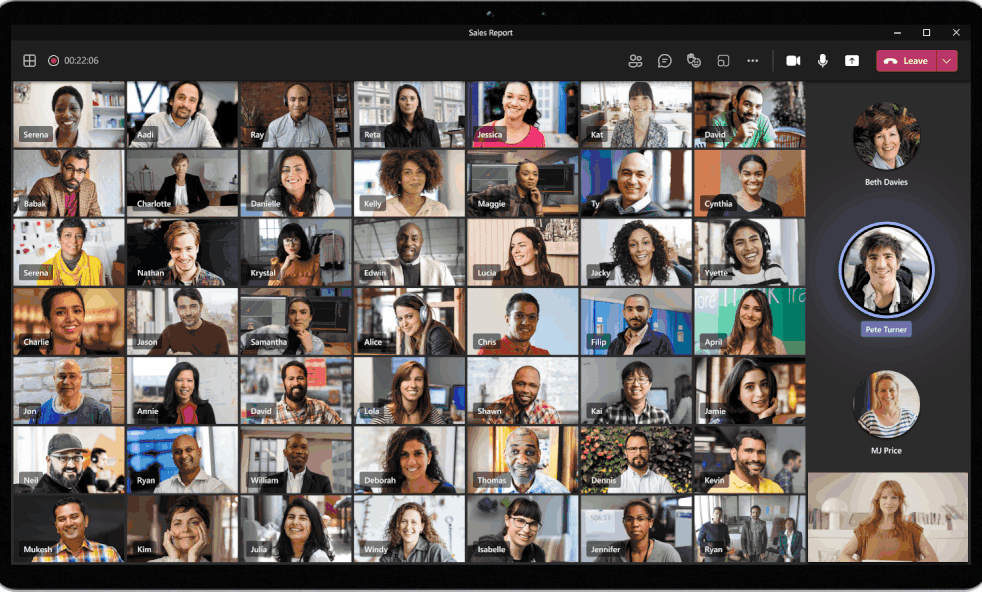 Also, meeting attendees have more control. With the new View Switcher at the top of the bar, attendees can control how they see the meeting content. For instance, attendees can choose to interact naturally with their colleagues and without visual distractions using the new Together mode. All video feeds are displayed at the top of the meeting window with the use of the Gallery. Attendees now have a more natural eye gaze with others in the meeting. In addition, all video feeds can be hidden . Using Focus puts all attention fully on the shared content. Full screen helps remove other desktop distractions. View switcher will be available soon.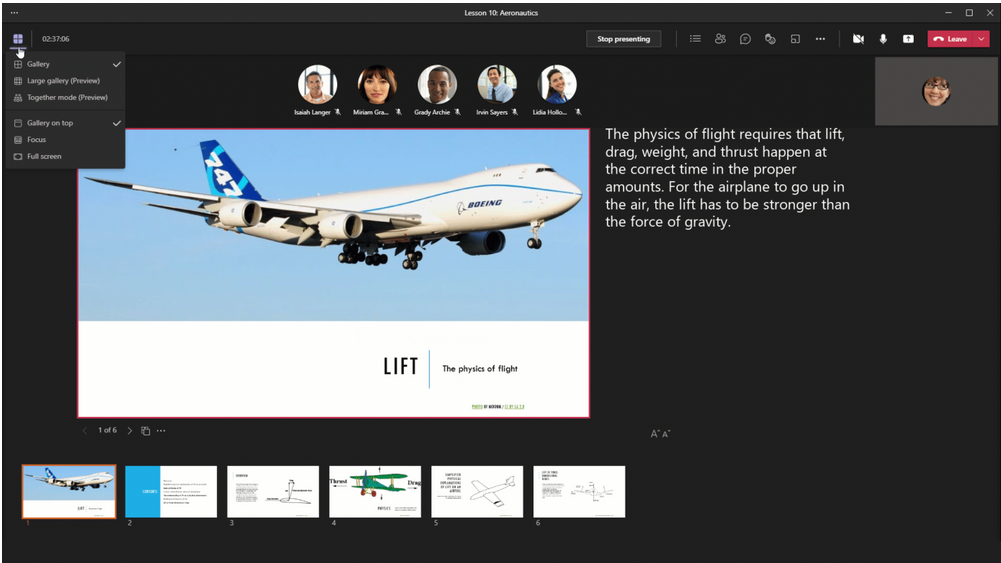 In addition to the new and improved webinar and meeting capabilities, there are also enhancements in the areas of:
Devices
Teams mobile experience
More voice commands – new Cortana and voice capabilities.
Automation
New Teams features Rolling out now
The following features are available currently:
Notifications -users have greater control over how and when Teams notifications are received. With all communication going digital recently, it is easy to get bombarded by countless notifications. With the ability to manage notifications in Teams, Microsoft hopes to alleviate some of that anxiety and allow you to focus on what you need to.
How can we help?
There are many great productivity-boosting applications, but one of our favorites at enCloud9 is Microsoft Teams. About a year and a half ago, we switched from Skype for Business to Teams. We are experts in using Microsoft Teams, as we use it in our day-today operations. Don't hesitate to contact us with questions or to get started with Teams.
More great resources
Furthermore, we have written extensively about the improvements over time in Microsoft Teams.
Microsoft Teams takes collaboration to a whole new level, but it is so much more than just another group chat application. We have written an article about the 24 things you probably didn't know you could do in Microsoft Teams Chat. The focus of this article is how Microsoft Teams improves daily productivity .
Visit the Microsoft roadmap in order to see what is in development, what is rolling out, and what has been launched. In addition, Microsoft has released a Tips app where you'll find tips to allow you to work smarter. Check out more announcements from Ignite 2021.