There are many ways that the Microsoft Power Platform can help accelerate business growth. Among the most important reasons are that the Power Platform can help businesses save time and money. In a report compiled by the Forrester group, deploying the Microsoft Power Platform was found to:
Reduce development costs by up to 74%.
Save workers up to 3.2 hours per week.
The report combined interview and surveys from 59 companies across industries – ranging from professional services to banking to beverage distribution.
Deploying the Microsoft Power Platform helps businesses save money
In today's unpredictable economy, organizations need to make every dollar stretch. Making application development accessible to more users is one way to save time and money across an organization. Creating robust business solutions without requiring the involvement to developers or IT specialists can be very cost effective. Not only does the company save money by not having to enlist the services of developers, but it can also free up people in their IT departments to work on other difficult solutions.
Deploying the Microsoft Power Platform helps businesses save time
Deploying the Power Platform can help save time in the following ways:
Utilizing a low code/no code environment reduces development time.
Creating repeatable assets and components that can be used over and over not only helps to save time, but it also enables businesses to quickly develop applications.
Creating applications to eliminate manual tasks.
Enabling your employees to make better and faster decisions – as they will have easy access to timelier information.
Power Apps is a platform that benefits both "pro developers" and "citizen developers."
Previously, only "pro developers" could be involved with the actual making of an app. With Power Apps, now everyone has the power to build the apps they need – using advanced functionality previously only available to professional developers.
Power Apps "democratizes" the custom app building experience by enabling everyone to build feature-rich, custom apps with little to no code writing knowledge.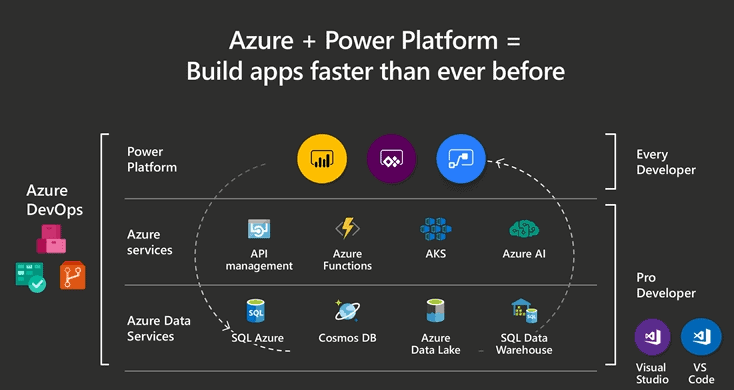 Other benefits
In addition to saving time and money, the Power Platform can also help your organization to:
Reduce your technical debt.
Increase employee satisfaction.
Increase productivity -Within minutes, a "citizen developer" can create an app that works on the web, works on mobile, and connects to data.
Another major benefit to organizations is the ease of learning the Microsoft Power Platform. The consistency among Microsoft products makes learning the Power Platform simple
Companies that have chosen to adopt the Power Platform
The Microsoft Power Platform is used by many businesses – both big and small. The Power Platform is being used by nearly 16 million monthly active users, up 97% year after year.
Some of the companies that have chosen to adopt the Microsoft Power Platform include T-Mobile, TruGreen, PayPal, and Toyota. The following image shows some of the other businesses that have also adopted the Microsoft Power Platform to accelerate their business.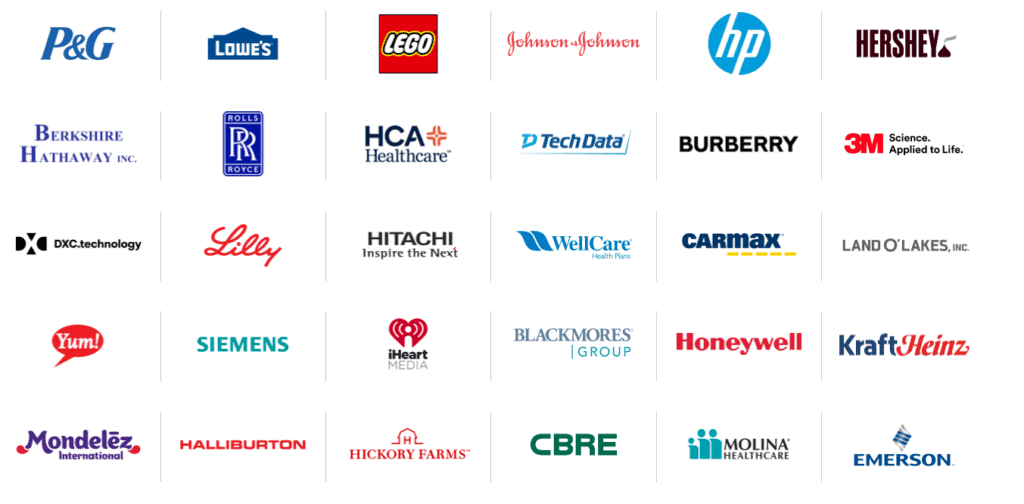 Best practices in Your Power Platform adoption
This informational document from Microsoft will help you successfully achieve your desired business outcomes with your adoption effort. Microsoft has compiled an easy-to-follow how-to guide that walks you and your team, step-by-step, through the best way to adopt Power Platform in your organization. The insights shared by Microsoft come from their most successful customers- customers who have maximized the power of their investments. This guide provides you with proven guidance to help you create and implement the business and technology strategies necessary for your organization to succeed with Microsoft Power Platform.
In addition, you can visit the Microsoft Power Platform Adoption page, a collection of content relevant to your adoption journey.
How can we help?
enCloud9 is a Microsoft Power Platform certified recognized expert in helping organizations like yours to get the most out of their Power Apps and Dynamics 365 system. Contact us today to get started. We aim to provide you with the most current news, tips, and best practices in Dynamics 365 and the Power Platform. Visit our blog to learn about updates to the Power Platform. Subscribe to our newsletter to get the latest info delivered to your inbox. If you need assistance enabling the the Power Platform in your environment or if any questions arise, don't hesitate to contact us.
Microsoft is making it easy for companies all over the world to make the Power Platform the development platform of choice for Low Code/No Code development. Check out the Power Platform pricing here.
Still want to learn more?
Visit Microsoft Learn to find learning paths for – not only the Power Platform, but other Microsoft products such as Azure, Office 365, or Teams. At the Microsoft Learn website, you can learn on your own schedule – by viewing popular learning paths and modules or watching live or recorded events.