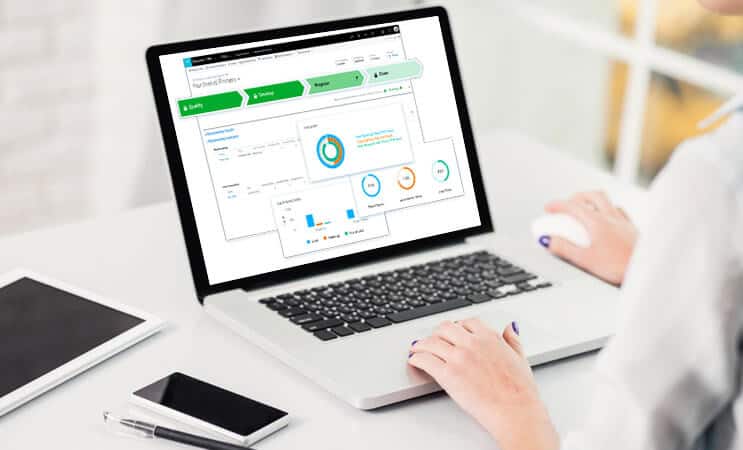 Which Dynamics 365 License do you need?
Licensing your Dynamics 365 solution can be confusing. Internal or external users? What about Multiplexing? Do you need Dual Use Rights?
Purchasing the wrong license for your business's users can cost you more than $1,000 per user per year.
With Several potential licensing options–from Team members to Plan 1–you can rest assured that enCloud9 can effectively analyze your users' jobs responsibilities and Dynamics 365 needs and make recommendations to optimize the best and most efficient licensing for your particular platform. You can even purchase your licenses through enCloud9 with monthly and annual payment plans! Need support? We have a monthly support plan that can be figured in your monthly costs.
We are ready to help you achieve better success in your business…you just need to begin the conversation. enCloud9 can help you identify Your Microsoft Dynamics 365 CRM needs and recommend the right licencing model…all with long-term support. Let's discuss how the services we offer can help your business streamline your process.
We have a page devoted to licensing costs for Dynamics 365 – we keep it up-to-date with the latest pricing from Microsoft. And as a CSP partner enCloud9 can help you get Dynamics 365 at the best prices for you! Click here for the latest pricing and our easy to use license cost calculator.
Other Dynamics 365 Services
Ready to start your free Microsoft Dynamics 365 guided trial?


Customer Service
Dynamics 365 Customer Service App is a full-featured solution that includes Case Management, Entitlements, and Knowledgebase articles to keep your customers engaged and enthusiastic.
https://www.encloud9.com/marketing-accelerator/