Easily Create Surveys In Microsoft Forms Pro
Have you ever wanted a simple easy way to capture data from your customers, partners or employees? If so then you are going to love Microsoft Forms Pro, the newest member of Microsoft's Power Platform! Microsoft Forms Pro is a simple yet comprehensive survey solution that allows businesses to easily capture and analyze feedback to improve customer, employee, and product experiences.  I decided to challenge myself to learn how to use this new project and write about it in a blog. This tool can give you some great input and data from your customers which can help you make more informed business decisions and be proactive rather than reactive. Anything that gives you more information from your customers is a good thing! This post is the first of a projected three-part series. Part one will cover creating a survey. Part two will cover creating a quiz. And finally, in part three, I will cover sharing your survey or quiz as well as viewing and analyzing the data.
Microsoft Forms Pro extends the capabilities of Microsoft Forms in Office 365. However, the basic Forms app included with Office has limited a limited toolset. Microsoft Forms Pro features additional functions, including advanced branching, theme customization, individual tracking links, data connection with Dynamic 365 workflow automation using Microsoft Flow, Response data is available in real time, but is also available in PowerBI for further analysis.
The public preview is available to anyone with a Microsoft work account, including both Microsoft Office 365 commercial customers, and Dynamics 365 customers. Forms Pro is expected to be a paid service, once generally available.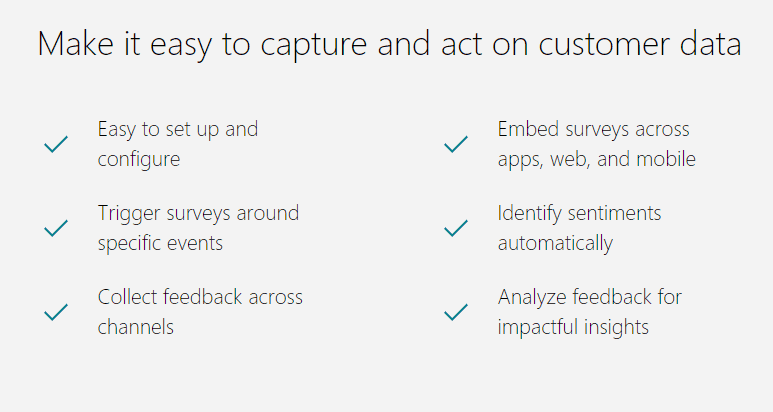 It's Easy to Create Surveys in Microsoft Forms Pro!
I found Microsoft Forms Pro to be fairly straightforward and easy-to-use.  Microsoft Forms Pro is a quick and easy way to send surveys to your recipients. You can then gather and analyze the responses, using the data to enhance your customer's journey. Once you use this "simple, yet comprehensive" tool, you'll realize how valuable the data you attain is! This blog post will walk you through the steps for creating a simple survey.
The first thing to do is to visit the Forms Pro website to sign up for the preview. Once you do that, you will see two options, create a new survey and create a new quiz. Let's take a look at creating a new survey, so click on that option. My screen shows a few surveys and quizzes I have created. If you previously used Microsoft Forms, those forms will be migrated over to Forms Pro.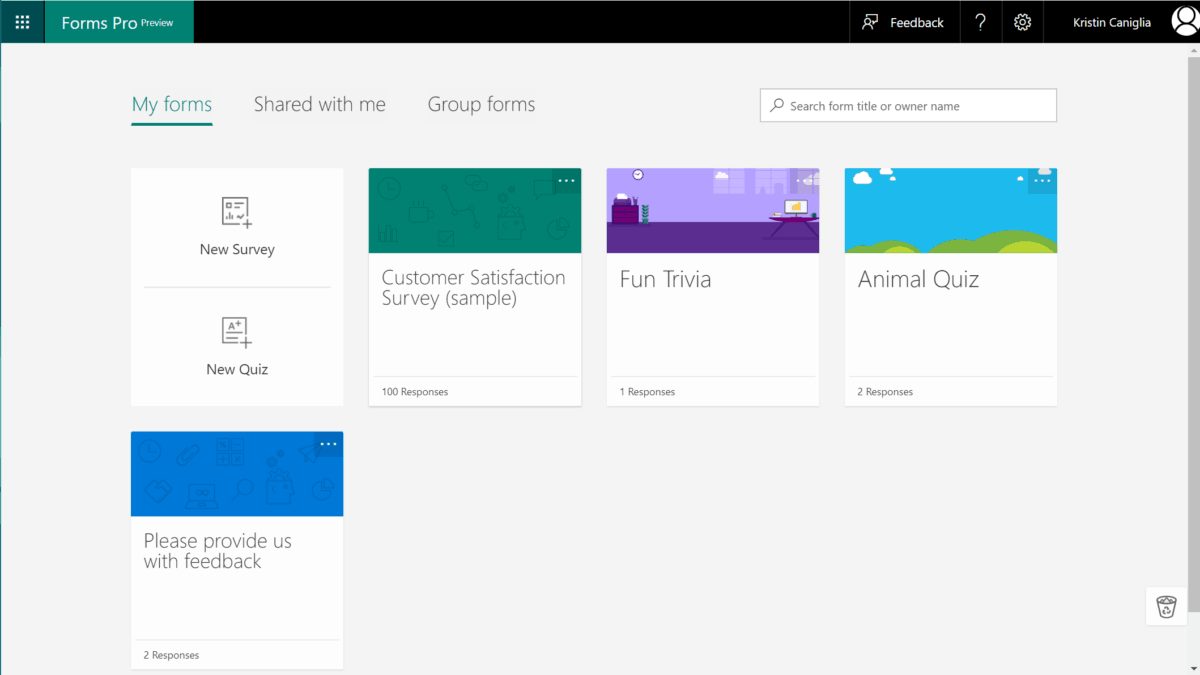 By clicking on the words "Untitled Survey," you can give your survey and a description, or subtitle. The font size and type may be changed here. You may also add an image here if desired, although the area where the picture will be displayed is pretty small. It is perfect for a company logo or small picture.
On the right-hand corner, you can click on the paint pallet icon to change the theme. You can choose either a solid color, a pre-set picture, or add your organizations theming by clicking the plus sign button. (pictures below side by side)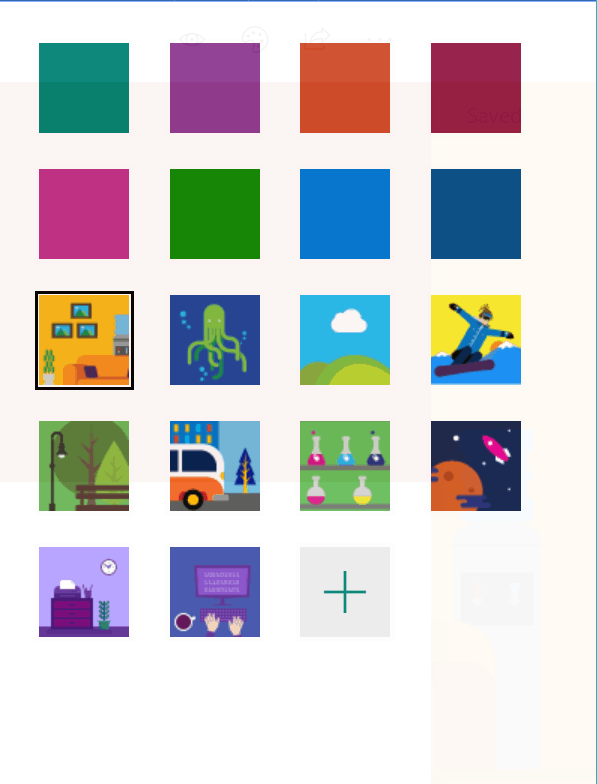 .
Adding Questions
Now, it is time to add your questions. Seven different types of questions are available.  The options available are:
Choice
Text
Rating
Date
Ranking
Likert
Net Promoter Score
When creating your question, you need to choose which type of question you want it to be. On each type of question, you always have the option of adding a subtitle, if you think it would help the recipient. Also on each question, you always have the options to make the question required, whether to make it visible or not and to add pictures. When adding your questions, you always have the option of changing the font size, type, boldness, etc…
Branching
When you want to ask additional questions based on responses in a survey, create one or more branching rules for those responses. Creating Branching Rules make your surveys interactive and ensure that only the relevant questions are displayed to the responders.
You may also choose to navigate to another question, survey, or a website url. If you have a question hidden from view on the survey, it can be displayed to certain recipients of the survey based on their answers. When the survey is opened and you want to create a branching rule – from the Create Questions tab, select the ellipsis button (…) from the top righthand corner and choose Branching Rules.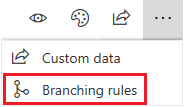 After the branching rule is created, see if the rule is working as expected by simply previewing the survey.
Types of Questions
The first type of question is a choice. This has 2 possible answers, but you can add more if necessary by clicking on the "add option" button if needed. On the bottom left, there are a few other options. By default multiple answers is turned off, but you may turn it on if you want the recipient to choose multiple answers. You also have options to make this question required and to make it visible.
The next type of question is text. Choose this if you want your recipient to be able to type in their answer.  There is the option of choosing a long answer or a short answer. Notice, you can choose to put restrictions on your recipient's answers.
The next type of question is rating. Here you have the option of stars or numbers, as well as the number of levels you want. Note you also have the option to add labels here.
 The next type of question is a date. Choose this when the answer needs to be input as a date.
The next type of question is a ranking question. By default, there are three items to rank, but you may choose to add more if you wish (bottom left).
The sixth type of question is the likert, or matrix. By default, there are two areas for statements and five options, but you may always add more where appropriate.
The seventh and final type of question is a Net Promoter Score. This is a very common type of question. You've likely filled out surveys and questionnaires with this type of question. You may fill in not only your question, but the labels on the ends too.
A few tips and tricks
Since Microsoft Forms Pro is so new, we are all still learning. Here are a few tips and tricks I've learned from just getting in and using this tool.  You may edit a particular question by going back and clicking on it. Even after you have sent the quiz, you may go back and edit – whether you decide after the fact that a certain question needs to be required, you need to add more options in a certain place, or you simply want to change some wording. You may also change the order of your questions by clicking on the up and down arrows on the right-hand corner of the question. Also in the right-hand corner of the question are options to copy or delete a question. The surveys you create save automatically, so there is no save button. Microsoft wants feedback on this product before it is released for general availability. The feedback button may be found in the ribbon at the top right-hand corner.  Also in that corner, your settings may be found. Here, you have options about who can fill out your form and options for responses. Since this product is in preview, there is no technical support provided by Microsoft for this. There is, however, in that same former a question mark icon that directs you to some Microsoft documentation. When in preview mode, you can view how your quiz would look on a computer or on mobile. This can be very useful as more and more people are on the go and conducting business from their phones or tablets.
More resources to explore
I have devised a practice survey you can take, so go ahead, take my survey and then get in and start creating your own survey.