White Papers, Downloads and Other Resources
At enCloud9 we want you to have the right tools to help you in selecting your company's CRM solution. Making the right choices ensures that you reach your company's targets. Our selection of downloads and resources below can give you the guidance that you need.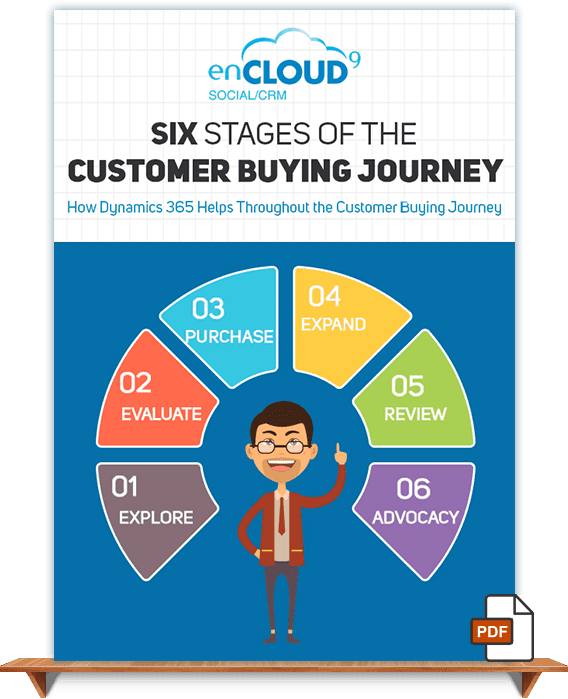 Six Stages of the Customer Buying Process (and how Dynamics 365 helps at each stage)
Understanding your customer and where they are at in the customer buying journey allows you to make the best possible decisions on how to proceed with an opportunity or lead. Learn how Dynamics 365 helps throughout the Customer Buying Journey.
Dynamics 365 for Sales Datasheet
Find out how Dynamics 365 can enhance your company's sales processes and increase revenue.
Dynamics 365 vs. Salesforce
Choosing the right CRM for your company is an important decision. We created this short guide to help you to compare the features of Dynamics 365 and Salesforce.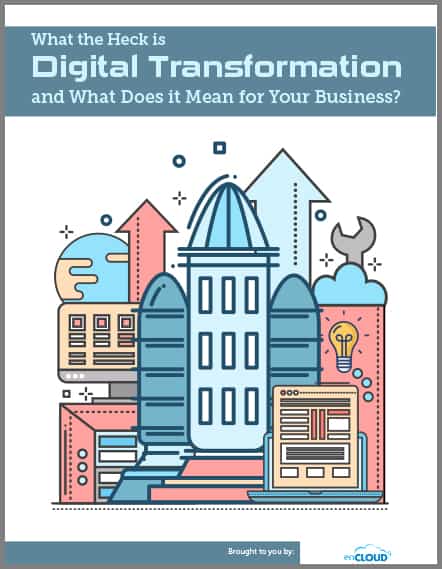 Digital Transformation and What Does it Mean for My Business
If you've wondered what exactly is digital transformation, if you should put time and effort into it, and precisely what does it means to your business, download this white paper now. The way people conduct business has changed over time.  To stay competitive in a digital-first market, you must transform your business digitally.
17 Amazing Customer Experiences using Dynamics 365
Looking for some inspiration for your CRM system and not sure where to start? Download this white paper for a wide range of ideas tips and best practices to increase User Adoption, simplify the user experience and get more actionable information.
Dynamics 365 Marketing Idea Book
If you use Dynamics 365 as a marketer then this idea book will give you a jump start to fuel your creativity. Created by the folks at ClickDimensions, the topics covered include:
Creating and publishing a great newsletter every month
Tracking the effectiveness of your online advertisements
Designing nurture campaigns that generate better-qualified sales leads
Split testing emails to improve your open and click rates
Launching new content marketing campaigns and landing pages